Blake 'n' Blue has released its third CD "THE PLAYGROUND" in '04. The best, most refined production yet, it features a new crop of originals from the pen of leader Doug Blake. Various styles of jazz, straight blues, Latin and even an anthem are all performed with passion and intelligence by his ace studio band; the same close friends and veterans who appear on all Doug's recorded output. Again the cover art is also by Blake; full color for the first time! Instrumental and vocal; ballads, bebop and blues... put all three Blake 'n' Blue CDs on your carousel, hit scramble, and enjoy some of the most original, exciting, and beautiful new American music.

TAXI provided feedback regarding the Blake 'n' Blue original 'Plain Jane.' Here's what they had to say:
| | |
| --- | --- |
| Name | Song Title |
| Doug Blake | Plain Jane |
| Style | Title |
| trad jazz ballad | Good title |
Overall Comments:
This track sounds excellent in all respects; the song is well crafted in vein of classic Cole Porter, the group plays expertly, and the vocalist bears favorable comparison to great classic jazz ballad singers.
To my ears, the track is well produced as well and could potentially be viable for radio stations that not only play trad jazz but also some of the smooth jazz ones that also feature artists such as Diana Krall, Norah Jones and others of that ilk. I could also perhaps hear this working for some soundtrack uses, so perhaps consider pitching this to music supervisors for potentially film/TV placements. Keep up the good work.
Melody
Good music in verses
Good music in choruses
Structure
Lyric
First line makes me want to hear more
Engaging
Cohesive
Good use of imagery
Rhymes well
Communicates emotion to listener
Vocal does help to sell song
Here's what the Chicago press is saying about our three CDs of original music:
Cadence Magazine 10/04
"[The Playground] is a relaxed set of Jazz led by guitarist Doug Blake. Blake's compositions are gently swinging and sunny. Often done in both vocal and instrumental versions, this stuff is fun to listen to whether a singer or alto player is up front. Terry Sullivan, who sings most of the vocal tracks, has a creamy, lilting voice with a touch of Peggy Lee in it. Her highlights include the chipper 'Insouciance' and some cool offhand vocalese on 'Ellipsis.' The alto players are both worthy as well. Jeff Newell shines on the late night ballad "Dark Street" where he sounds like Stan Getz playing the Blues and Rich Corpolongo shows off his exuberant playing on the bossa nova 'Corazon Quebrado.' At the end things get a little experimental with a spot of bumpy Jazz poetry on 'Pride Ride' and the odd 'Millennium March' which seems to be a straight march tribute to the American Armed Forces. This is a fun set overall. Nice listening."

Pioneer Press 6/19/97
"Doug Blake, a jazz guitarist and songwriter who has been playing locally for many years, recorded his first CD 'A Little Chi-Town Sleaze' a couple of years ago and recently followed up with 'Burning In F and G.' Both recordings, featuring his own jazz songs written in the style of golden-age masters like Irving Berlin and Cole Porter, were made with his band Blake'n'Blue. He termed making records very fulfilling. 'You're under a certain amount of pressure to do things quickly and well. But I think I found I have a knack for producing.' Blake also has a knack for teaching guitar and bass, a sideline he's been pursuing for years."
and the Illinois Entertainer 10/95:
"The night is dreamy, the bar is smokey, the bass is stand-up, and the drummer's using brushes: Blake'n'Blue's CD 'A Little Chi-Town Sleaze' is a late-night, urban cocktail romp. Terry Sullivan's world-weary vocals on 'Plain Jane' make it sound like it's 4 a.m. and there's no one in the place, while Jeff Newell's flute solo on 'The Minor Blues As A Facial Expression' brings the beatnik scene back in full force."
And Illinois Entertainer 11/97:
"Doug Blake is a Jazz musician who seems to have a limitless musical vocabulary. His disc 'Burning in F & G' is all over the map-in a good way. From the fast bop of the title cut to the slinky noir sounds of 'Mark of the Lash', Blake is a great guitarist who plays with the grace of Django Reinhardt and nearly perfect technical execution. And his cast of stellar session players captures a wide variety of moods with ease."
And Cadence Magazine 1/98:
"What sleaze is here is of the refined and sophisticated variety. Jeff Newell's alto sax adds consistent excitement from sinuous ballads ('Alone') and mid-tempo blues ('Walking Home from Church') to his double-tempo flight in the upbeat 'Give 'em Rhythm'."
And Cadence Magazine 2/98:
"The uptempo opening cut is reminiscent of those modal pieces Coltrane and Miles turned out a few decades back. He takes on the fine Joe Pass-influenced solo guitar version of 'My Romance'. Gotta hand it to Blake the writer for being able to write both a perfect Billie Holiday Jazz tune ('Mark of the Lash') and the first Jazz cut to work Existentialism into the title. His soloing on the latter suggests that he might stretch further on future releases. Altoists Newell and Corpolongo both bite off as much as he does though, often playing as if they were pissed-off - a wonderful slab of attitude that transports the disc far beyond the hundred tepid jazz albums released each month. Lots of personality in the vocals of Sullivan, too."
The Waukegan News Sun, December 5-6 1998
JAZZ GUITARIST JOINS TEACHING STAFF AT JACK BENNY CENTER
"The Waukegan Park District has added jazz guitarist, songwriter and teacher Doug Blake to its staff. Blake has begun teaching guitar two days a week at the Jack Benny Center, 39 Jack Benny Drive in Waukegan... Blake and his band Blake'N'Blue, have recorded three CDs of original music since 1993."
Also, Musician Magazine Semi-Finalist 1996 Best Unsigned Band Competition
And Doug Blake is listed in the 2005 and 2006 "Who's Who."
The all-star line-up of chicago professionals comprising Blake'n'Blue features: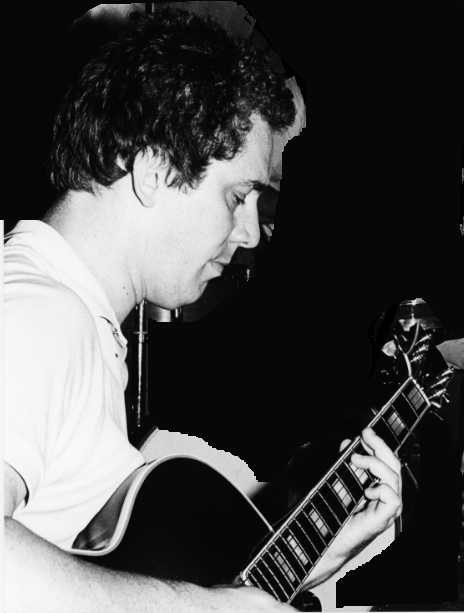 Doug Blake--Guitar
Jeff Newell--Alto Saxophone and Flute
Rich Corpolongo--Alto Saxophone
Brian Sandstrom--Bass
Rusty Jones--Drums
John Roothaan--Piano and Organ
Andy Meacham--Guitar
Don Steirnberg--Electric Mandolin and Vocals
Aaron Syrdahl--Vocals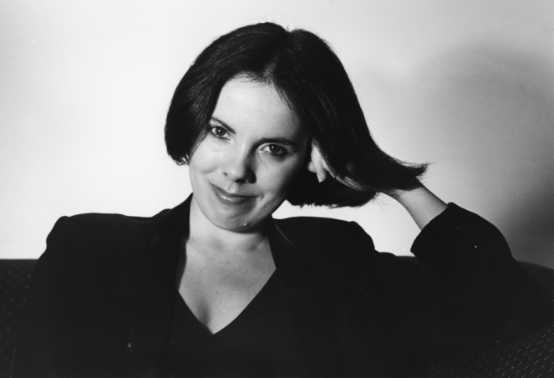 Terry Sullivan--Vocals
Kathryn Gauthier--Vocals
These players and other guests have established reputations with many other bands as well, and coincidentally they're almost all the same age As well as leading Blake'n'Blue and other jobbing and bar bands, composer/lyricist Doug Blake, author of a self-published book of musical exercises, BLAKETUDE, has also been published as a poet(twice), teaches and performs solo around Chicago playing standards in his unique chord-melody- and-walking-bass style guitar arrangements (also featured on "Burning in F and G"). He also has played bass for rock 'n' roll, country, blues, soul and jazz in various bands (and has also written autobiographically in a rock-a-billy style--the second half of "A Little Chi-Town Sleaze"). Doug's experience also includes big band, wedding band, and has been heard in the orchestra for four musicals.
In 1998 TCI Cable TV did a half-hour documentary on Doug's life and broadcast it in the Chicago area throughout the month of April.
The originals embrace the history of jazz through the blues and "rhythm" forms; the common cultural currency we Chicagoans are fortunate enough to have been immersed in.
Watch me perform:
Email me at: blakenblue@gmail.com
Hear music samples and order on the Internet through CD Baby:
Burning In F&G
A Little Chi-Town Sleaze
The Playground
Burning In F&G No Covers + Bonus
Blake'n'Blue recordings also available at:
Illinois:
Dr. Wax Chicago & Evanston
Record Emporium Chicago
In California:
Rasputin Music Berkeley
101 Music San Francisco
Amoeba Records San Francisco
In Louisiana:
All That Jazz New Orleans
Music Factory New Orleans
In Maryland:
Beach Bums Ocean City
In Wisconsin:
The Exclusive Madison
CD's And Cassettes +$2 s&h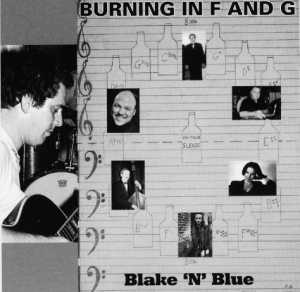 Burning In F & G-CDs-$15
A Little Chi-Town Sleaze-CDs (Sold Out)
A Little Chi-Town Sleaze-Cassettes-$10
The Playground-CDs-$15
Buttons & Posters-$1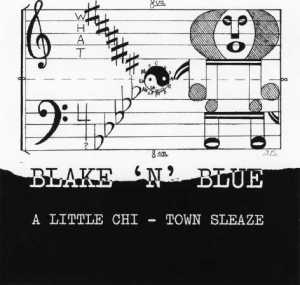 Drawing by Doug Blake Copyright 1993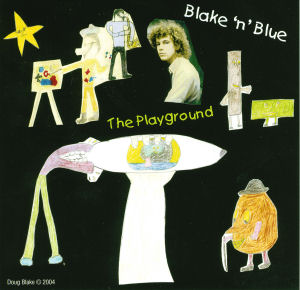 Drawing by Doug Blake Copyright 2004